About Us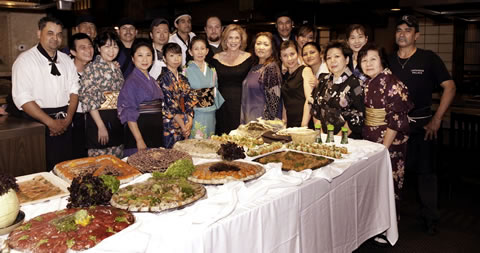 Japanese Palace serves the freshest, ingredients along with seafood from around the world, giving you a unique dining experience, that is exciting and entertaining every time you visit.
We strive to maintain the quality, creativity and freshness of the food we serve.
In 40 years, some things change very little.
That's because they don't have to.
Like Japanese Palace – remarkable food, genuine hospitality, and fun atmosphere – perfectly beautiful from the start. Hibachi grills set the ambiance, and patrons are treated to a show of master chefs creating billowing clouds of steam and flames. The 1970's style original bar is preserved as a working time-capsule of the '70's culture and is a must see.
Our outstanding sushi bar was Fort Worth's first!